Our dentists and team work together at K.I.S.S. Dental Care. As a team, we are able to work harmoniously together to help our patients get the treatment they need. Meet our team today by calling 845-476-3992 for an appointment. Schedule a visit with our dentists in Newburgh, New York, and see how our office can help you.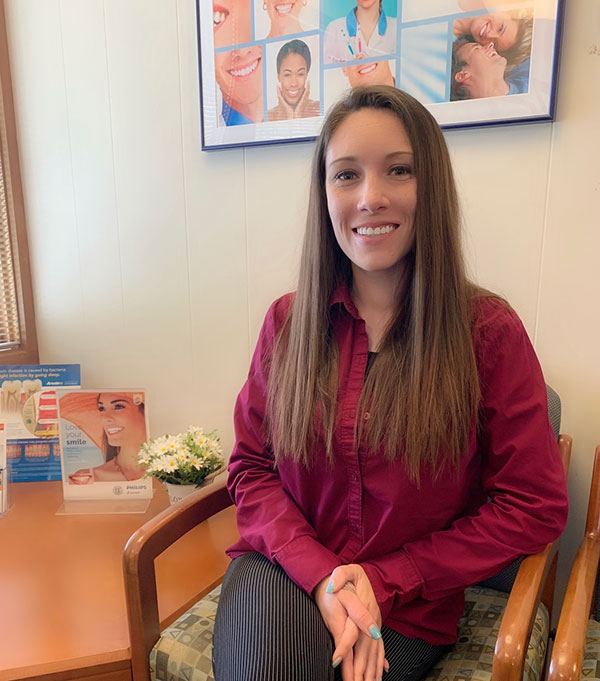 Ashlee – Insurance/Financial Coordinator
Ashlee has been with our team since the practice opened, and loves working with our doctors and team to provide quality care. She works with our patients to discuss the financial aspects of their treatment and ensure that insurance claims and billing are done correctly.
Ashlee has two children, Cristiano and Kaylee. In her spare time she enjoys watching movies.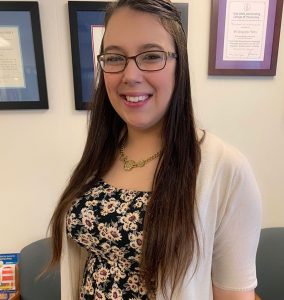 Tori – Patient Care Coordinator and Marketing
Tori joined our team in 2019. She is a team player, focusing on friendly customer service to help our patients with their scheduling needs. She loves the friendly and honest atmosphere at our office.
Tori and her husband have two daughters and a dog. She is active in her local church, enjoys spending time with her family and reading.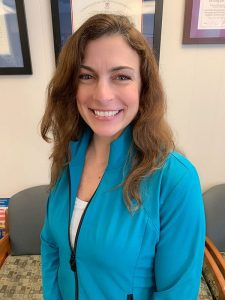 Judy – Dental Hygienist
Judy graduated from Orange County Community College in 1989, and has been with our office since we opened. She remained with our office after Dr. Yoon purchased the practice from her previous employer of 29 years, and is honored to be part of this team. Judy genuinely cares about people, and loves teaching our patients how to keep their teeth for life. She loves the high standards for quality care that we uphold at our office.
Judy is married with three children, one son and two daughters. She loves nature, sports and anything outdoors.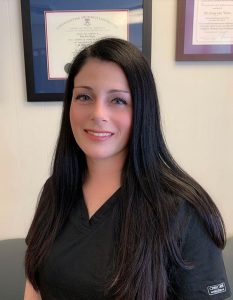 Leslie – Dental Hygienist
Leslie graduated from Orange County Community College in 2003, and has been with K.I.S.S. Dental Care since our office opened, having worked for 16 years with her previous employer when Dr. Yoon bought the practice. She enjoys the teamwork at our office, and can often be found educating our patients and informing them of all their options for treatment and optimal dental health.
Leslie is married and has three children, two sons and one daughter.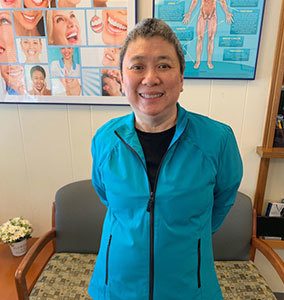 Suan – Head Dental Assistant
Suan joined K.I.S.S. Dental Care in March 2018. She loves her colleagues and patients and is an excellent team player. Suan has two older siblings in Malaysia, and enjoys skiing in her spare time.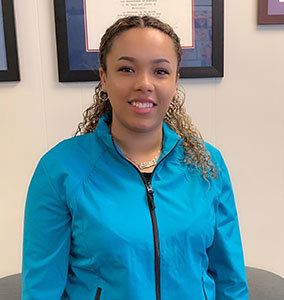 Kiana – Dental Assistant
Kiana is a 2014 graduate of the Newburgh Free Academy and received her dental assistant training at the Dental Auxiliary Training Facility. She loves the teamwork at our office!
Kiana loves playing volleyball, riding ATV's and being outside as much as possible. She also has a daughter who loves to dance, play outside and go fishing with her father.